Breathe: your projects are in good hands
J. Carlos Sepulveda
Director of the technical department
15 years of experience in the field of insurance and mortgage financing
AFA Intermediate Diploma
Registered in the Regfix Registry
Registered in the Finma register
Marion Bizon
headmistress
More than 10 years of experience with private clients, specialist in mortgage financing
AFA Intermediate Diploma
Finma number 30300
Cicero number 20796
Your interests are important to us.
Contact us to tell us about your project
Why

choose us?
INP Finanz Romandie is one of the main independent financial services companies in Switzerland. With a vast network of subsidiaries, we employ more than 60 people and thus cover the various cantons of French-speaking Switzerland.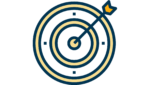 Your goals: our mission
Whether you are an individual or a business, we make it easier for you to delegate administrative tasks while optimizing your income, assets and taxation.
Your satisfaction above all
Each customer is unique. Every project is important. Our advisors are on hand to understand your needs and offer you a solution tailored to your personal and financial situation.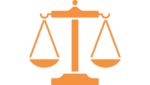 Your neutral and transparent intermediary
The neutrality of advice is guaranteed! For us, the customer's interest always comes first and we want to submit the best possible offers to you. This independently of the remuneration offered by our partners.
The best offers on the market
Benefit from the best rate, guaranteed thanks to our excellent knowledge of the market and our network of partners.
Personalized support
To facilitate the process, we research and explain all the relevant options to you, explain the issues and support you throughout the process.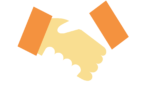 A vast network of partners
Take advantage of our network of more than 60 partners, both in the banking and insurance sectors.